Kent Prayer Quake 2022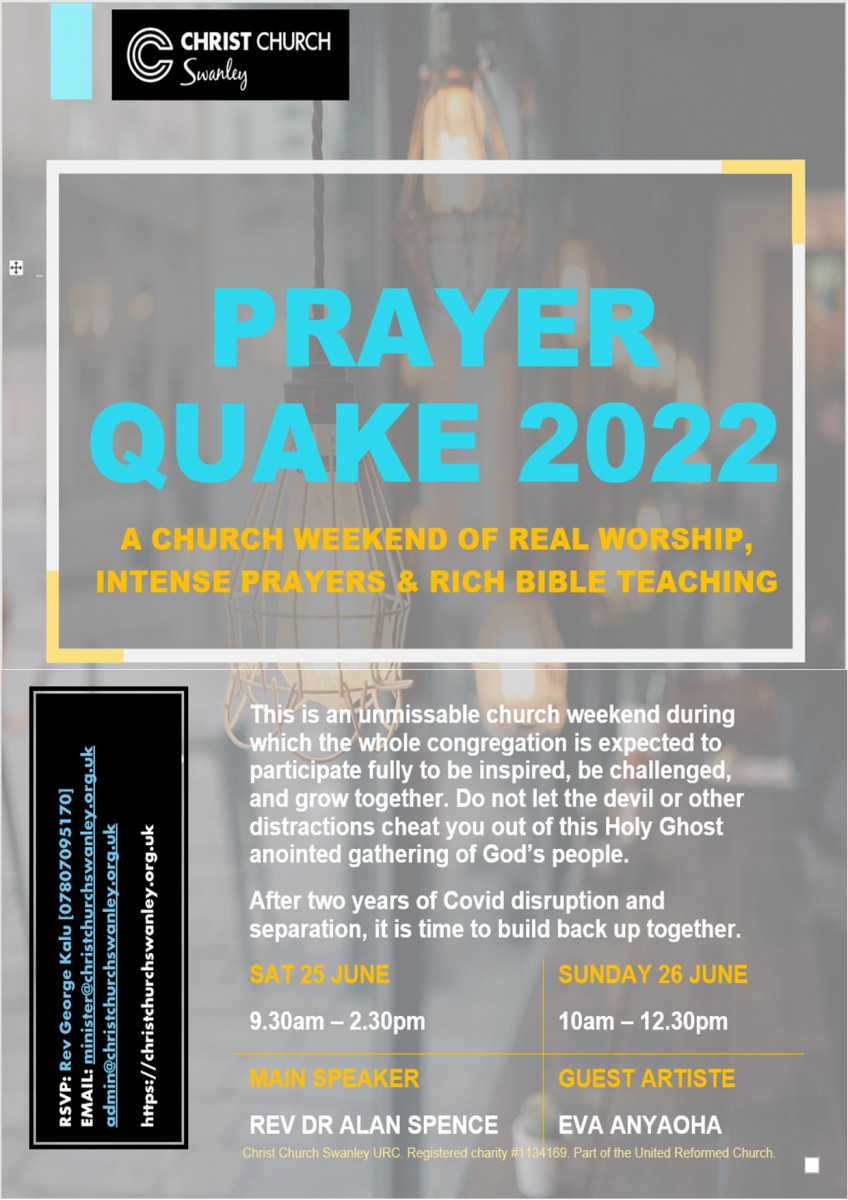 Podcasts of talks taken from Prayer Quake 2022 are now available via your usual podcast app. Search and subscribe to Christ Church Swanley Media and look for the Kent Prayer Quake series.
---
Kent Prayer Quake 2021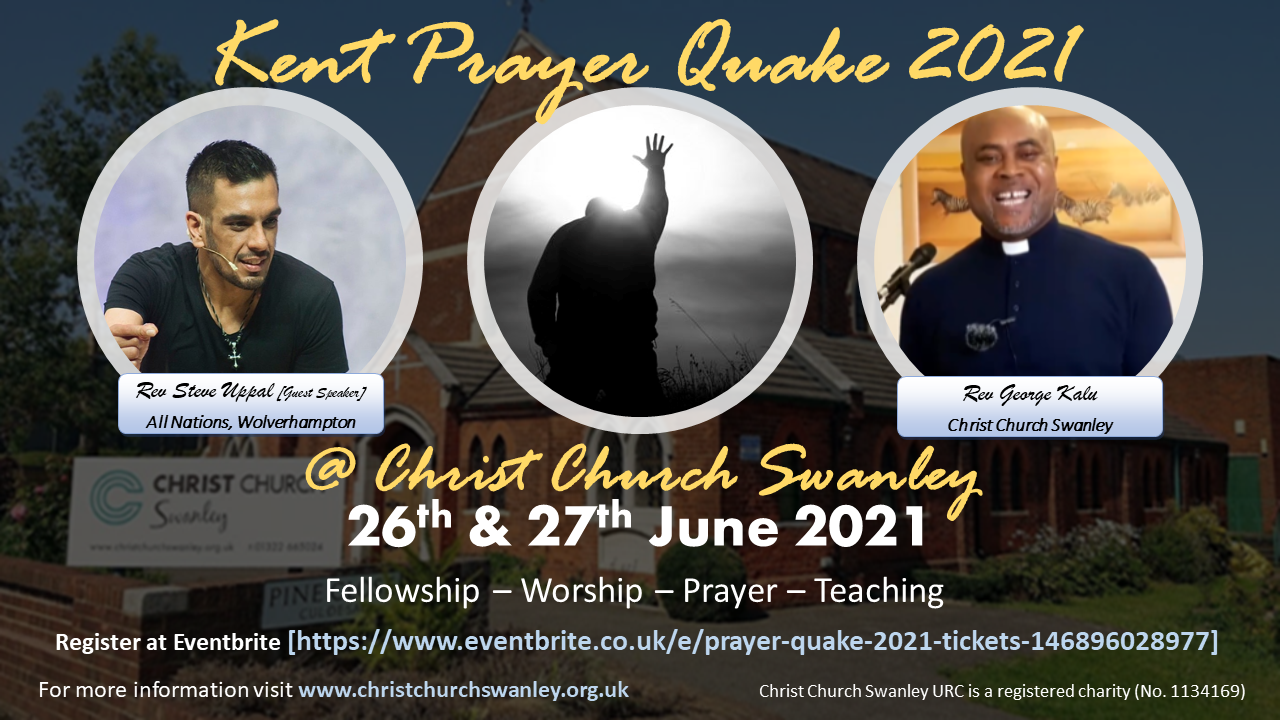 What Happened at this year's Prayer Quake
* A time to grow through insightful teaching of God's word
* Intimate Fellowship * Glorious Worship * Passionate Prayer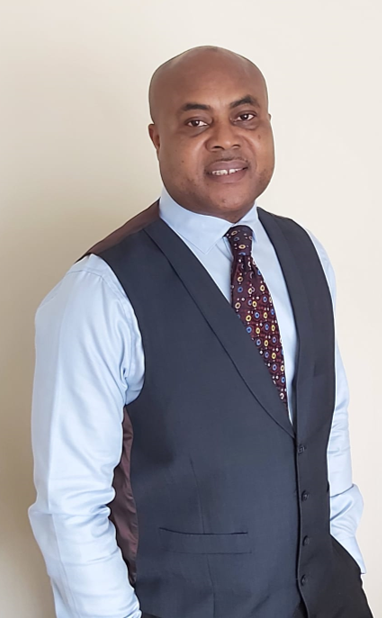 Thank you to everyone who joined us at Kent Prayer Quake 2021 over the weekend of 26th and 27th June. It was an amazing time with inspirational and thought provoking teaching from Reverend Steve Uppal, powerful prayer sessions from Reverend Ben Cooper and wonderful worship sessions with Holy Spirit present throughout.
If you missed this year's event or would like to watch any of the sessions again, they are all available to view on our YouTube channel. Follow this link or just search and subscribe to our channel (Christ Church Swanley) the next time you are on YouTube.
If you prefer to listen to the Kent Prayer Quake 2021 Podcast series of talks, please search and subscribe to our Podcast Channel : Christ Church Swanley Media.
To download a copy of our Prayer Quake 2021 Programme, click here.
I encourage you to subscribe to our YouTube channel so you'll receive advance notification for Kent Prayer Quake 2022.
I look forward to meeting you at next years event.
Reverend Dr George Kalu
---